The Company
Steinen GmbH in Wöhrden is the distribution center for Steinen oil burner nozzles in Germany and Europe. On the international market our nozzles are famed for their reliability, efficiency and use of the latest technology.
The Steinen Group is proud not only of its products but of its highly qualified employees as well. The excellent reputation and the success of our Steinen nozzles are based on a tradition of high quality, unconditional dependability (reliability) and outstanding customer service.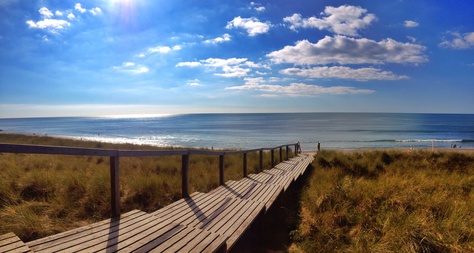 The company headquarters and warehouse are located in Schleswig-Holstein, Wöhrden. This central location in Europe with its close proximity to the Autobahn and the interstate highway system is an excellent starting point for the distribution and marketing of Steinen products in Germany and Europe.
Steinen nozzles and accessories are distributed throughout Europe by specialty wholesalers.
Company History
The year 2000 marked the creation of the Steinen GmbH as successor of the Heinrich Hoffmann GmbH & Co. KG. Steinen GmbH continues the longstanding tradition of Heinrich Hoffmann GmbH who was a major supplier of oil burner nozzles in Germany. Steinen GmbH now supplies its products throughout Europe.
Steinen GmbH is the wholly owned subsidiary of the family owned Wm. Steinen Mfg. Co in the United States of America. Wm Steinen Mfg Co is currently managed by its President and CEO William F. Steinen Jr. Wm. Steinen Mfg. Co. was founded in 1907 by William Steinen in the close vicinity of New York City.
Since 1946 the main focus has been the manufacturing of nozzles which are sold throughout the world. This product specialization is the main reason for the overwhelming success of Steinen Products.
Further information about Wm Steinen Mfg Co can be found at www.steinen.com.
The Factory
Steinen's modern, 4.000 mē factory building is located in Parsippany, New Jersey, not far from New York City.
From this location our employees engage in research & development, production and the marketing and distribution of the Steinen product line.